Go Pro Tips: The best moments in our life remain uncaptured by the camera and are rather stored in our memory. But with time, memory fades away, and then we are left with no memory of the incident in which we enjoyed the most. If you are someone who loves adventures, then you must be knowing the difficulties involved in it. It is generally not possible to take pictures of yourself while you are doing risky sports. Because firstly, to need extra concentration as it involves risk and secondly, it is difficult to record and take pictures. The cameras shake, and sometimes the quality is hampered. It becomes rather challenging to take pictures and videos during adventures like skydiving, paragliding, bungee jumping, etc. so here are certain tips and tricks that you need to know in order to take pictures of yourself during an adventure.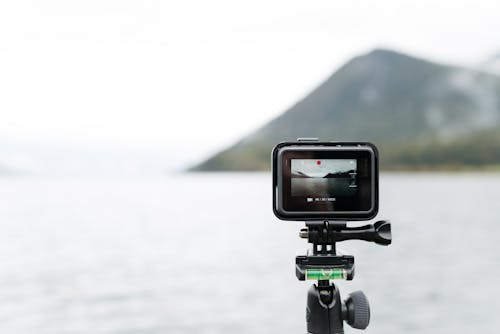 Magnetic Disc For Your Tough Adventures
This magnetic disc is a textile mounting disc that has the ability to capture all your difficult adventures. You no longer have to worry about keeping your memories intact. With the help of this camera, you can take all the pictures and videos of yourself and preserve it. It has the ability to capture the perfect view of yourself while you are para ceiling or skydiving. It has strong hooks and magnets that keep the mount in place. The safety cable hook holds the disc firmly with the camera. This device is compatible with GoPro and Sj camera. It is black in color and is of magnets and cable loops. The weight of the device is 150g, and the diameter is 13cm. The package contains two magnetic textile discs and a 24inch safety leash cable.
Details About The Tool
The best thing about this device is that it has a flexible magnet. Because of this, the disc is flexible enough to take pictures from multiple angles. It has strong magnets, hooks, and loop straps. The disc is an adjustable GoPro mounting system that you pack alongside your clothes in a backpack. It is very easy to use as it is lightweight and you can carry it wherever you please. And the construction of it is waterproof; thus, it is also suitable for use during water sports.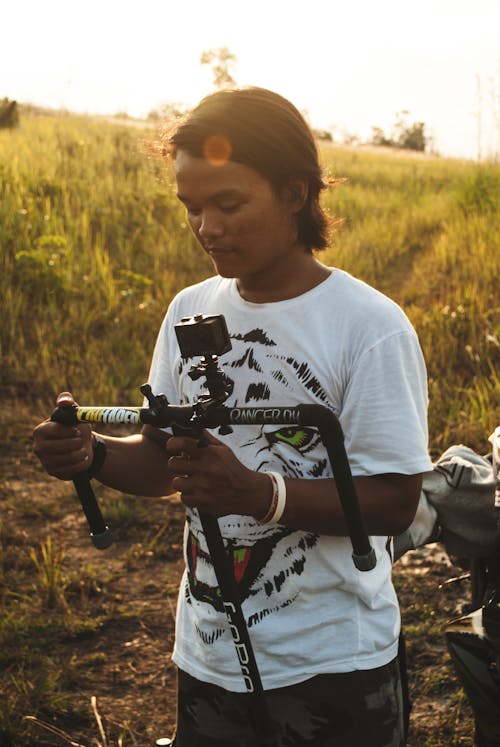 Powerful IPX6 Waterproof LED Headlamp 3/5 LED T6
This headlamp is great for camping, fishing, riding, and hiking as it increases the visibility from 3 to 5 folds. It has a beam angle of 180 degrees and has different brightness modes. The headlamp is waterproof, and thus you can use it during rain. It is very durable and can be operated with 18650 batteries. It weighs 175g and is available in both gold and silver colors. The lamp has a wattage of 20W, and the batteries are of lithium-ion. It has three switch modes, and you can use the one according to your needs. The first one is a high mode, which is required when there is pitch darkness, and the middle and low switch can be used as per your need.